We encourage you to share your projects, ask questions about the Defense and Intelligence sector, and please use the defense and intelligence tag so your post can be found by others! 
Defense and Intelligence Sector
You can understand events, anticipate impacts, and respond immediately.
Inform intelligence, ensure defense, prioritize resources, and act decisively with daily insights and global satellite data.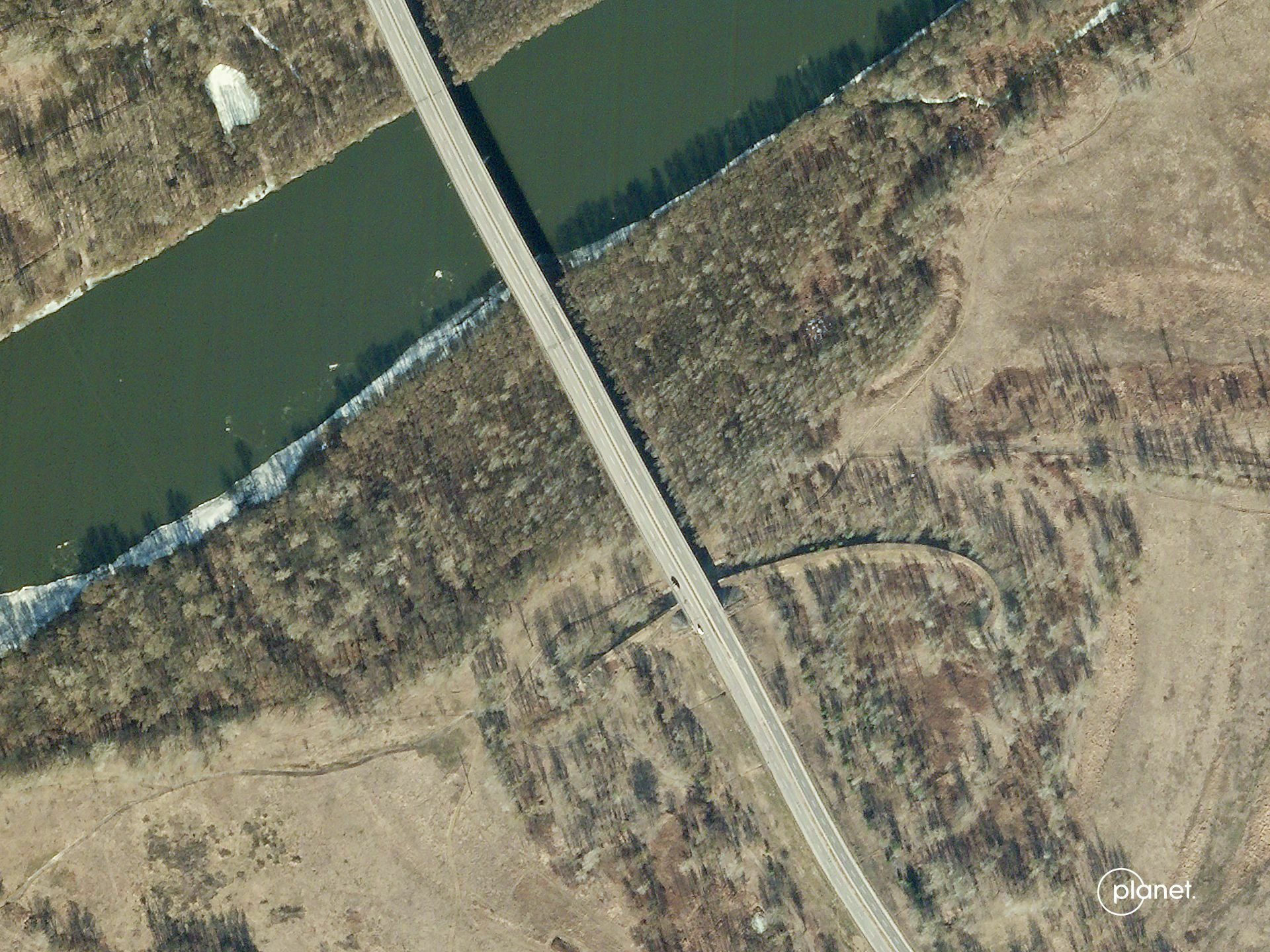 Image Info: "Desna River Bridge" Before & After images shows bridge destruction southeast of Chernihiv, Ukraine. https://www.planet.com/gallery/#!/post/desna-river-bridge