We encourage you to share your projects, ask questions about the Civil Government sector, and please use the civil government tag so your post can be found by others! 
Civil Government Sector
You can map land use, manage resources, and monitor urbanization.
Planet satellite imagery helps governments make timely, data-driven decisions for safer communities and greater visibility over natural resources.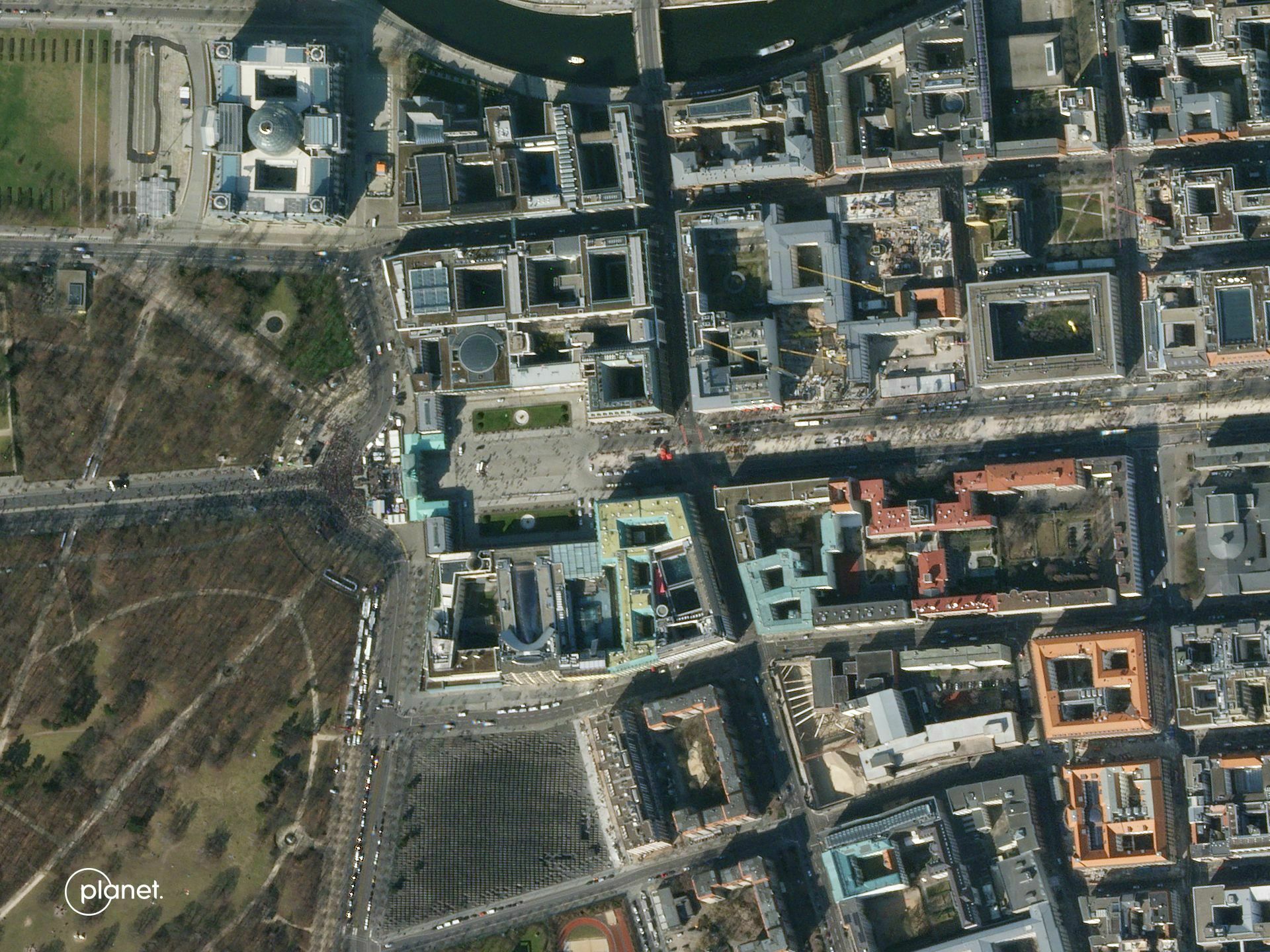 Image Info: "Sounds of Peace" Berlin citizens protesting the ongoing Russian invasion in Ukraine. https://www.planet.com/gallery/#!/post/sound-of-peace